We offer over 65,000 square feet of secure indoor heated storage space. Our buildings are kept at a steady 50 degrees and all 4 of our buildings are under constant surveillance with security cameras inside and out. The buildings are available to our storage customers 7 days a week all throughout the year.
Our qualified staff can haul vessels up to 55 feet using one of our three hydraulic trailers. We always use extreme care to protect your investment.
While your boat is in storage, we have a trained staff with a wide variety of services available from full service maintenance, fiberglass and canvas repair and much more.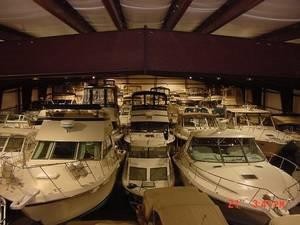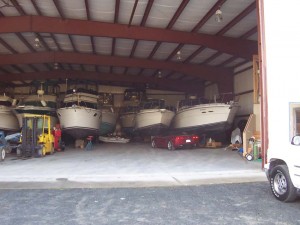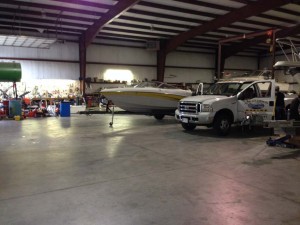 Heated Storage $6.30/sq. ft.
Includes Haul Out from your slip to our storage facility, full pressure wash of the bottom, blocks and stands and Spring Launch with delivery to your slip
Inside Cold Storage $3.75/sq. ft.
Winterization is not included in this rate
Outside Storage $2.75/sq. ft
Winterization and block/stand rental not included in this rate
Winterization
Varies from vessel to vessel call or email us for a quote
Shrink Wrap
$25.00/linear ft